Are You Looking For A Proven Step-By-Step Method For Treating Shin Splints?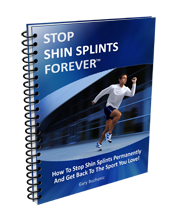 Stop Shin Splints Forever has thousands of happy customers from all parts of the world (see user success stories below).
Using the information provided inside Stop Shin Splints Forever treating shin splints and getting lasting relief is as simple as following the easy step-by-step instructions found inside our program.
If you would like to stop shin splints quickly, easily and permanently please click here to order the guide now.
If you would like to know more about "Stop Shin Splints Forever" please keep reading...
Here's What Some of Our Happy Customers Are Saying...
"I Was Able To Get Back To The Joy Of Running,
In Just Two Weeks!"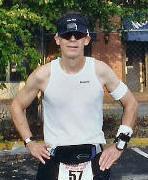 When I started the program on August the 10th, I'd just about given up training for the Melbourne Marathon. With Gary's information, I was able to get back to regular training - in just two weeks!
My shin splints are now gone and I also ended up running the marathon in October which was pretty cool! Thanks for the help, I'd recommend your program to anyone with this problem.
Jerry Louis
Melbourne, Australia

"Before I Sat On The Bench And Missed Training. After Using Your Methods I'm The First Choice Striker!"
Hey Gary,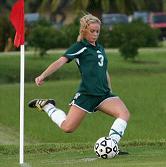 I just wanted to give you a shout and let you know what Stop Shin Splints Forever has done for me. When I started this program my shin splints were so bad I couldn't even train with my team. Now I'm back to being my soccer teams first choice striker, and I'm completely pain free. I can hardly believe the difference 2 weeks on your program has made.
I would tell anyone who is looking for the truth about how to really get rid of shin splints, you have found the man to help. Gary has put together the definitive guide on this topic.
Helena Nicolau
Adelaide, Australia
"My Shin Splints Have Dissapeared Completely!"
Gary,

I wanted to let you know that since I've implemented your Stop Shin Splints Forever system my shin splints have completely dissapeared. I have suffered with shin splints my entire adult life starting in high school so to say I was frustrated is an understatement. I thought that was how my life was going to be.
Thanks to this system I was able to get rid of my shin splints in just 3 weeks. I always suspected there was a 'right' way to do it, I just needed some one to point me in the right direction minus all the BS out there.
Thanks again Gary.
Andy Grey
London, UK
"The Pain Dissapeared In JUST 3 Days!"
I had been sitting in the stands for nearly NINE MONTHS. I was on pain killers and iced my shins every day like it was my religion. After being totally frustrated for a cure I came across 'Stop Shin Splints Forever'.
I couldn't believe it myself, the gnawing pain in my shins TOTALLY DISSAPEARED IN JUST 3-DAYS! It's over five-months since than and my shin splints haven't come back."
Derrick Thomas
New Jersey, USA

"God Bless You For Sharing This Info"
I'm so happy I have found this cure. In just 3 days, the crippling pain I felt in my lower shins whenever I played netball started to subside. When I played a game just 7 days after starting your program, the pain was almost gone. I followed your program for one more week in preparation for the next game. The following game, it was gone for good. It's been 3 months now and my shin splints haven't resurfaced. God bless you for sharing this info!
Charlotte Kendall
Melbourne, Australia

"11.3 Second 100m Dash - No Problem At All!"
Hi Gary,
I am a 22 yr old and I've been training for track and field at university (usually I compete in Judo but I'm doing my masters and don't have the time to train). I found that after sprint training I would have severe pain in my shins, particularly towards the bottom of my shin on the inside area, I could barely even touch that part of my leg because it was so painful after training.

I went to the physio looks for answers, and also got new shoes. Nothing the physio helped long term, and the extra blood flow gave me throbbing pain which didn't help. I searched the internet and found your book. I bought it and began following the advice. One week later I stepped onto the sprinting blocks and recorded my best 100m dash time ever, a 11.3! And after the training session, I could barely notice any pain in my shins.
I have referred some of my friends to the website and I am more than willing to refer others. I think it works!
Stuart Dominique

"Amazing Results... Shin Splints Completely Gone..."
Just a quick note to say that I would not hesitate to recommend your book. I have only used the exercises for 8 days but even after 3 days I could feel the difference. I've followed the program instructions to the letter every single day and the results have been amazing... My shin splints that I had suffered from for 12 months have gone completely and I feel my shins are much stronger and healthier now. Thanks Gary and keep up the great work!
Trey Dedrick
United States
Get the complete Stop Shin Splints Forever program for just $37!
This price can only be guaranteed for a short period of time.
Click here to order now and save $20.00!
Pick this up today, you'll be glad you did!
P.S. Want the full scoop on the Stop Shin Splints Forever program? Click Here